Dungnation
Let's make the elephant happy again
The elephant is the national symbol of Thailand. In Thai society, elephants have played a substantial role in manual labor, iconography, and the tourism industry. The history and culture of elephants are all factors that must be considered when caring for elephants, as well as how to create a sustainable condition for elephants in tourism. A variety of solutions must be considered and implemented to ensure the well-being of elephants. While the covid-19 crisis has damaged and halted the country's tourism industry, the mahout can no longer afford to feed them without the revenue generated by the tourism industry. This project proposes to support the elephants in Thailand and The Netherlands, by using the paper made from elephant poo in Thailand and the profit of the sales will support the elephants in Dutch zoos. The money will be spent towards providing food, medical care, and shelter.
🔥 PROMO OFFER 🔥
Enter PROMO CODE with your order to receive free chilies in the poop size S.
DELIVERY REMARKS
We will be in touch with you via email for an appointment within 5 working days. Delivery will start from the 15th July 2021 onwards.
Jeeraphat Voraphotmuangman (Waew) was born in Bangkok, Thailand and has been travelling to Eindhoven for the past 4 years, where she initiated The Waew Food Programme together with Lucas Massen. Together, they explored several personal and political topics at Wall street Eindhoven. Waew's artistic projects are always related to the exchange of culture in diverse ways. Most of which are related to food with the aim to create a cultural experience but also make people smile.
01BANANA BOOKLET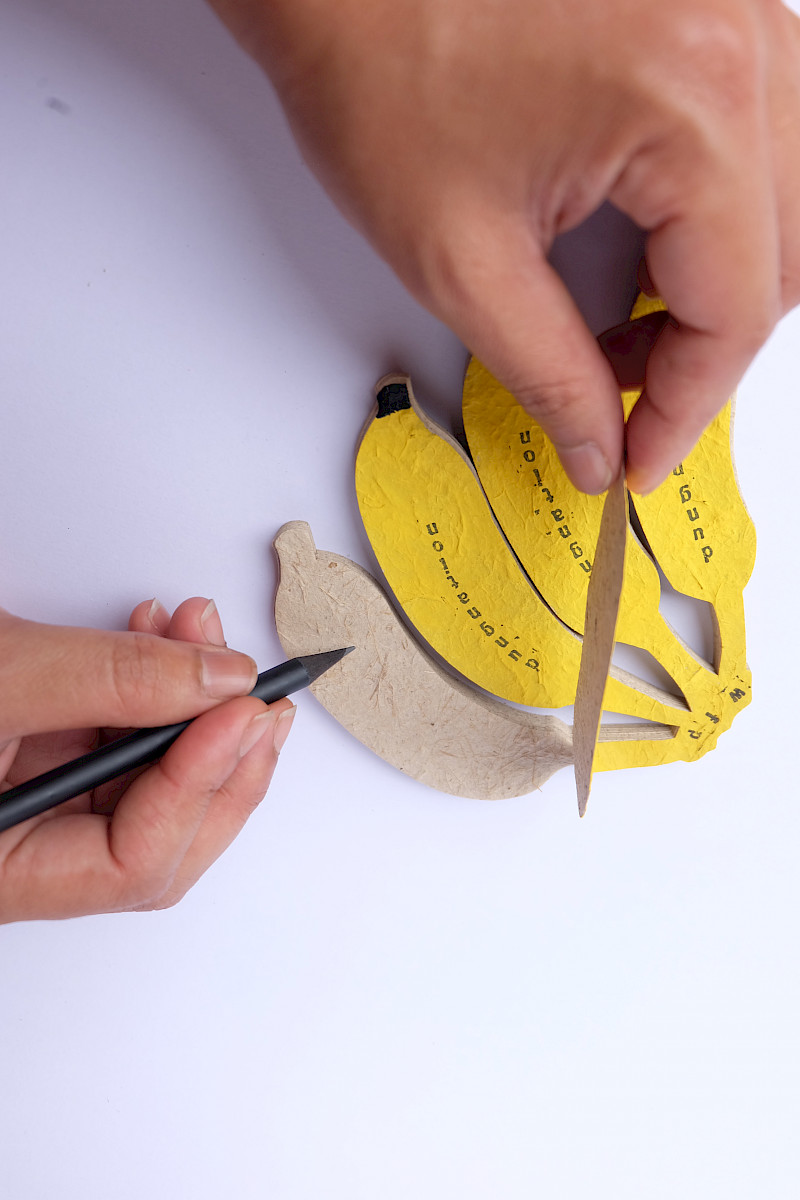 Merchandise / Elephant poo paper / 12x15 cm / 2021 / Edition of 30
Price 10,00 €
The elephant poop paper is an eco-friendly alternative to traditional tree-based products which helps reduce deforestation. The paper is entirely sanitary and stink-free.
02CHILIES IN THE POOP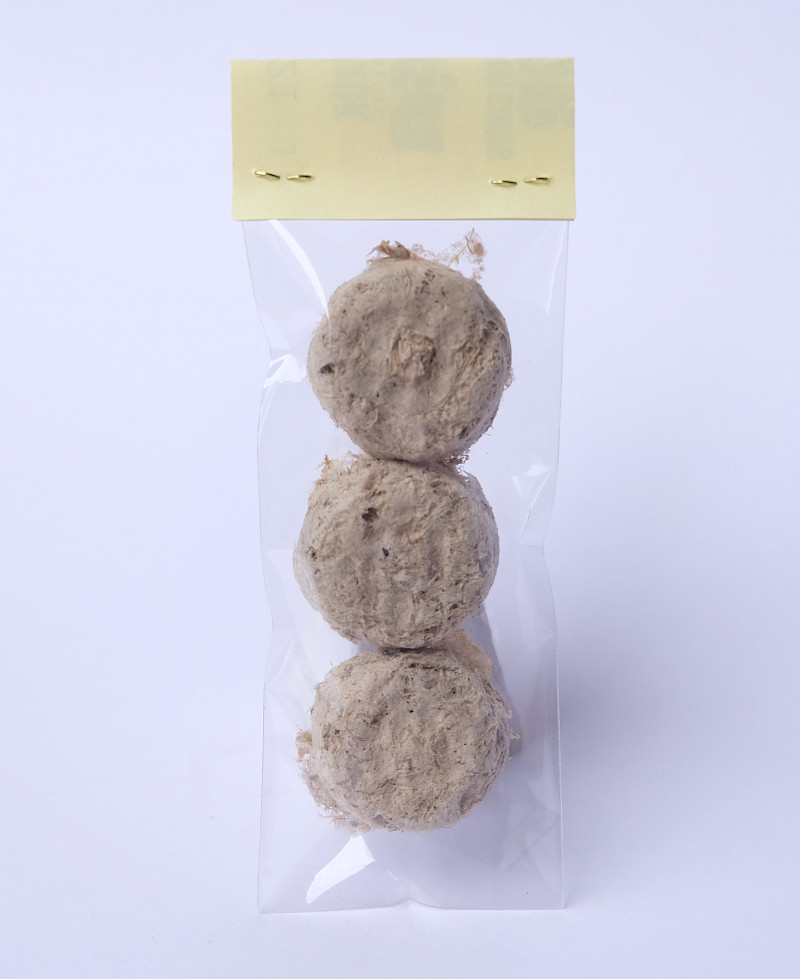 Merchandise / Seed / 5x13 cm / 2021 / edition of 50
Price 5,00 €
Upcycled chili peppers seed starter—If you're planning to plant a vegetable garden, now is the time to get started. You can just soak them in the water first, and you'll need to pull the seed and fill them with soil. You can put the seeds in each section to get them started and then just thin them out as they begin to grow in, turning trash into treasure.
03ROOM IN THE ELEPHANT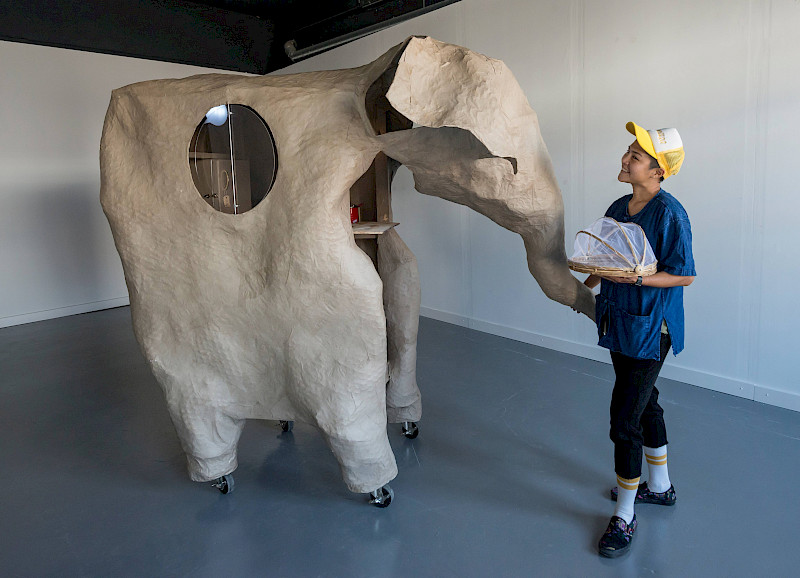 Food service / Thai food / 2020 / edition of 10
Price 40,00 €
"Room in the Elephant" is a pop-up restaurant, created inside a hand-made papier-mâché elephant. The entrance to the restaurant is through the Elephant's mouth. Due to the covid-19 regulations it is made for only one person at the time. A 1-person Thai dinner will be served inside this Elephant. The price includes 3 courses, a drink, and handmade notebook.