The Cosmic Race
Human, nature and collections
"The Cosmic Race" is a portrait painting series that depicts imaginary charactersㅡmixed race about the relationship between humans and nature.
This series of paintings was first exhibited at DOPA+project: The Cosmic Race (2020) at Palacio de La Autonomia, Mexico City, Mexico and was released along with her fictional text: https://dopaplusproject.com/Haevan-Lee
The series was subsequently shown in In Pending Waters (2021), de helena, The Hague, The Netherlands, and the work was released with a digital ceremony ㅡ a ceremony for the reincarnation of the cosmic raceㅡdigital images (block chained): During the NonNativeNative fair, the images are released on Open Sea https://opensea.io/HaevanLee
Haevan drew portraits of people who were born and raised in different countries and work in the art scene, combining characters and their favorite plants to create another race. Through these processes, she tries to express a relationship with nature that can be a kind of conquest, union, or symbiosis.
🔥 PROMO OFFER 🔥
Enter PROMO CODE with your order to receive digital images (NFT ; Block chained on opensea).
Haevan Lee is a contemporary artist who expresses the regional context of specific places through various forms including painting, installation, video, fiction. As an artist, she has created painting-sculptures by superimposing the layers of landscapes that she experienced while staying at Peace Culture Bunker, an anti-tank defense shelter built after armed North Korean guerillas invaded Seoul, South Korea in January 1968, and presented the works Goliaths, Tanks (2018). She is planning and producing the Dopa+Project, a collaborative project which explores the sustainability of collectives across borders by collaborating with multinational artists, researchers and experts in various fields. Haevan is currently participating in the master's programme (2020-2022) in artistic research at The  Royal Academy of Fine Arts, The Hague and contributes to various exhibitions including Pyeongchang Biennale (2017) and Bangkok Art Biennale (2020). Currently based in The Hague, The Netherlands and Seoul, South Korea.
01THE COSMIC RACE : AMONDIAN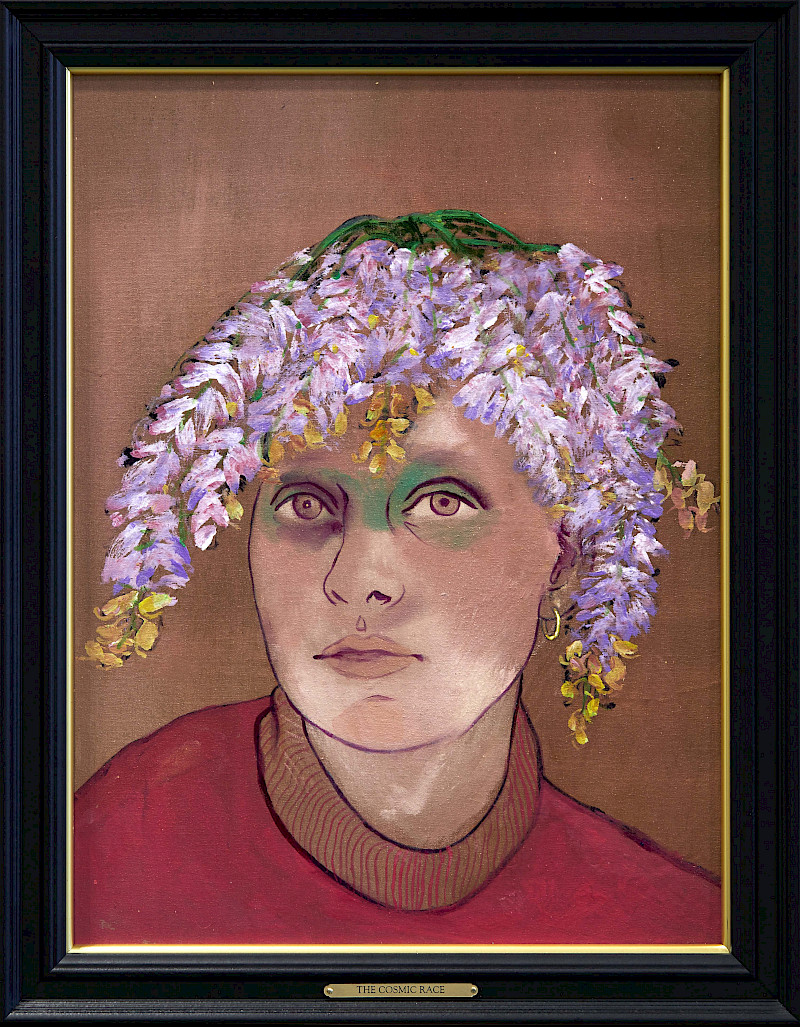 Painting / Oil on canvas with frame / 43 x 33 cm / 2020
Price 1000,00 €
Original Painting
02THE COSMIC RACE : CACTUSIAN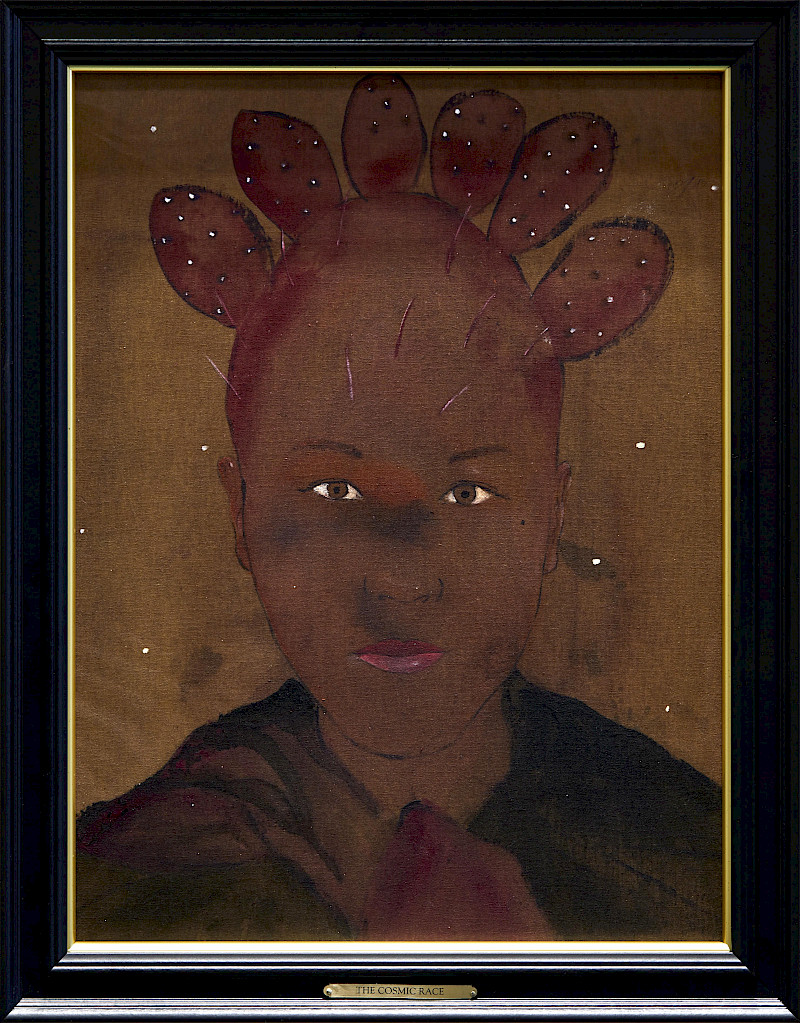 Painting / Oil on canvas with frame / 43 x 33 cm / 2020
Price 1000,00 €
Original Painting