Real-Integration
Integration Exam for the real world, and learn some Dutch by the way :)
This video project is a response to the issues of discrimination and race / identities in daily life by remaking the Dutch integration exam (inburgeringsexamen). The original intentions of these exams is to help foreigners to understand the rules and culture of daily life in The Netherlands, for example, how to behave on a visit to a patient in the hospital, but it doesn't tell us how to cope with a stranger yelling at you, "Go back to your country!" Unfortunately, the latter situation is much more common than the former.
All the scenarios in the new exam are based on the true stories from 23 contributions.
Jing He (he-jing.com) and Qiaochu Guo (qiaochuguo.squarespace.com) are two artists / designers living and working in Eindhoven.
01REAL-INTEGRATION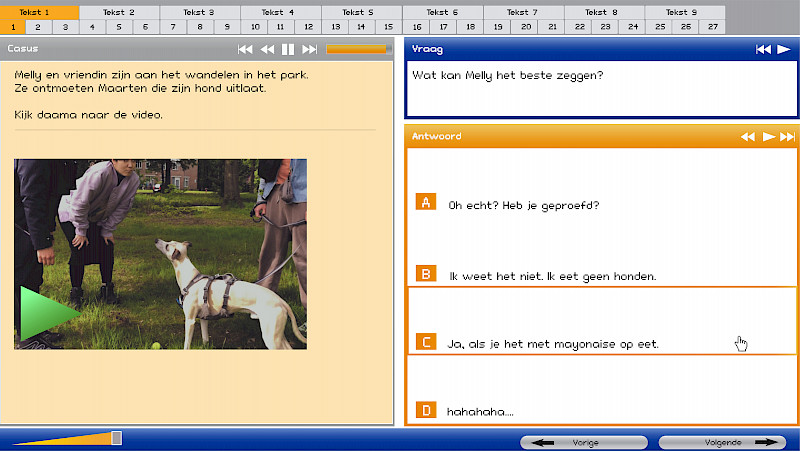 Video
Remaking the Dutch Integration Exam, but for a REAL world. 
WATCH VIDEO HERE