Tenderly
Urban foraging journal amidst the pandemic 2020
The idea of "Tenderly" organically formed itself during the emergence of covid-19. That slow-down-time condition allowed us to tone down our paces, adjust our rhythm in life. This book is a result of that slow time on the foraging journal and research in the local territory.
"Tenderly" is an alternative publication aiming to reconnect ourselves with nature and to induce more dialogues over urban foraging in the modern era. It is a documented journal on plant kingdom in Limburg urbanscape in Belgium through the non-native perspective. It is an open investigation exploring wild European plants through Southeast Asian cultural standing points. The booklet featured a collection of research journals through closed observations, learning process, personal reflections, culinary experiments, focused on practical research.
Content & Research by Panita S.
Graphic design by Delphine Lejeune
Photography by Sauro Capozza
Risograph by Witti Studio (TH)
🔥 PROMO OFFER 🔥
Enter PROMO CODE with your order to receive surprise souvenir.
Panita S. is in between cultures and senses. She is a Belgium-based Thai designer with a passion and sensitivity for sensory design and nature. Her creation ranges contextually from visual work to art installations, in which she explores her favorite senses - scent and taste.
01TENDERLY BOOK
Publication / Mohawk Superfine Eggshell Paper / 19.5x26.5 cm / 2020 / Edition of 50
Price 43 €
Urban foraging journal in the search of resilience amidst the pandemic 2020. An open investigation exploring wild European plants through Southeast Asian eyes with close observations, personal reflections, and experimentations. (Price is inclusive of shipping costs.)
02TENDERLY RISOGRAPH POSTERS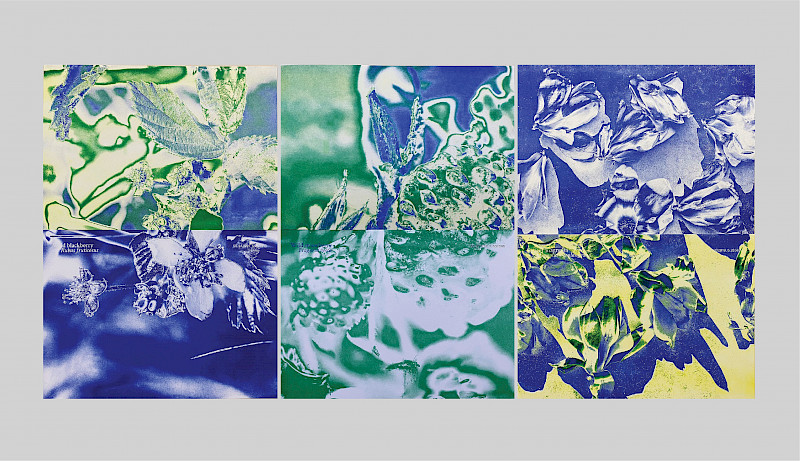 Posters / Superfine Eggshell Paper 216 gsm / 59.4x42 cm (A2) / 2020 / Edition of 25
Price 37 €
Risograph poster series, printed on Superfine Eggshell Paper 216 gsm. Wild blackberries - Wild strawberries - Saucer magnolia blossoms. Available to purchase separately. (One A2 poster per one plant specie)
Poster designed by Delphine Lejeune
Photography by Sauro Capozza. (Price is inclusive of shipping costs.)