Rented Diversity
Why don't you need us?
Rented Diversity
Why don't you need us?
"Rented Diversity" is a revolutionary new service designed by Crys Leung and Alice Wong in 2021 for those Oh-Lord moments where you've realised your video conference, gathering, event, campaign … etc, your online and offline circle is entirely composed of the same type of people. Suddenly you realise that you need to appear more progressive.
Alice and Crys propose to diversify every occasion. From a baby shower, a show, an advert, a conference, a meeting, or to a funeral, they can customise the right diversification for your needs by offering their friendly, enthusiastic presence, with positive vibes.
Disclaimer:  Terms & Conditions Apply; The organizer reserves the rights for the final decision, no sexual or harmful activity.
🔥 PROMO OFFER 🔥
Enter PROMO CODE with your order to receive extra 15 minutes.
DELIVERY REMARKS
Free 15 minutes mandatory consultation before providing the actual service
Alice Wong https://www.missalicewong.com/ is a Story designer & Crys Leung https://linktr.ee/StudioCrys is a Communication designer, they are collaborating on this project - "Rented Diversity".
01DIVERSITY FOR RENTAL - DIGITAL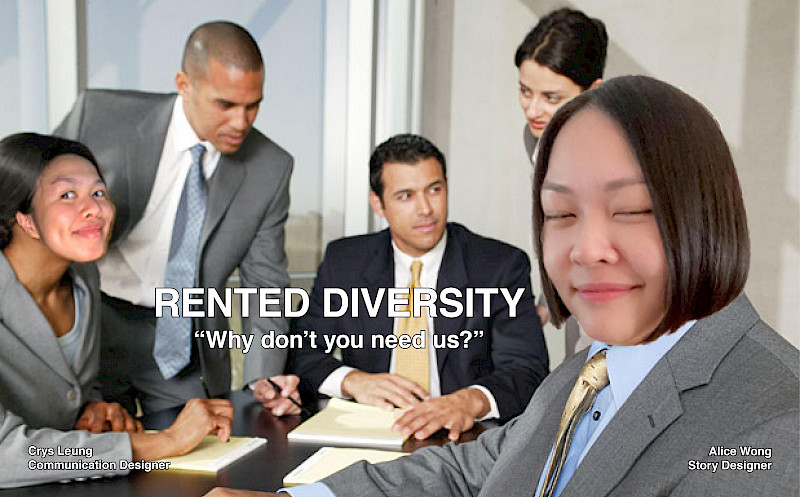 1 minute
Price 1,00 €
1 minute
Price 1,00 €
CRYS & ALICE + YOU
Minimum 10 Minutes
Good morning call / Good night call / Listening to complaints / Birthday message / Giving compliments / Chat in WhatsApp / Prank someone / Attend virtual meetings / Online workout session / Online shopping advice / Instagram takeover / … etc
02DIVERSITY FOR RENTAL - PHYSICAL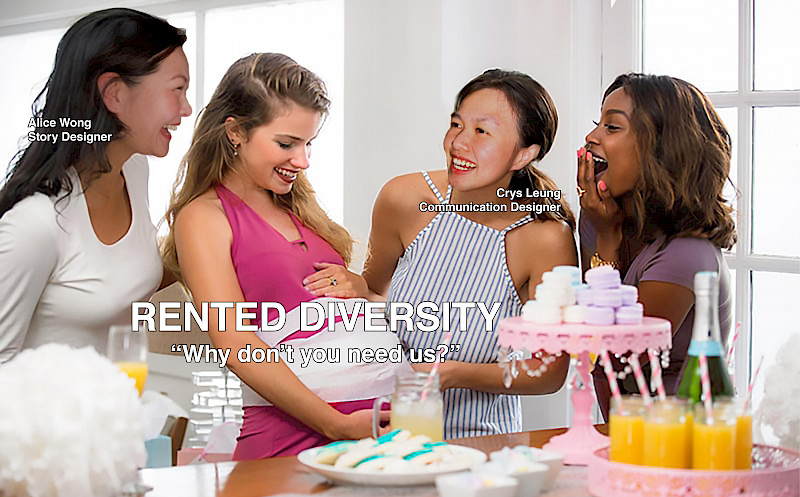 Minimum 60 Minutes Price 2,00 € Diversity For Rental - Physical
Price 2,00 €
CRYS & ALICE + YOU
€ 2 per minute (Minimum 60 minutes, Exclude travel cost)
Listen to complaints / Give compliments / Make you feel popular / Paparazzi experience / Prank someone / Shopping & styling advice / Hang out / Visit museum / Dine out / Attend meetings / Give encouragement / Deliver a message / Attend essential events / Birthday party / Gatherings / Dinner / Funeral / Wedding / … etc