Bixia Bixia
Embracing a Contaminated Diversity
The pom-pom neck piece is inspired by the traditional clothing of the Iu Mien people, an ethnic minority who originally based in Guangzhou, the root of Michelle's family lineage, settled in parts of the US, Vietnam and Thailand. 
"They brought a distinctive script, based on Chinese characters and for writing to spirits. As both refusal and acceptance of Chinese authority, the script is a neat expression of contaminated diversity: Mien are Chinese, and not Chinese. Later they would learn to be Lao/Thai, but not Lao/Thai, and then American but not American." - "The Mushroom at the End of the World" by Anna Tsing
This giant pom-pom necklace is a way for Michelle to embrace the idea of a contaminated diversity and the creation of a personal mythology as a way to connect to her Chinese ancestors and her lived experiences in South Africa and The Netherlands. Photographing it in her own room on an overcrowded hook of coats, bags and scarves, evoked a ghost-like figure, hovering around with comfort and protection.
Michelle Son graduated in Fine Art from the Gerrit Rietveld Academy in 2016. Her interest in the paradox of language has been expressed throughout her artistic practice in multiple forms. For her, investigating the intricacies of communication and perception has personal agency and exercising its limits and possibilities remains a catalyst for change and connection. She has exhibited mainly within The Netherlands, namely Prospects and Concepts: Art Rotterdam 2020, puntWG (Amsterdam), Vlaamse Cultuurhuis de Brakke Grond (Amsterdam), Kunstpodium T (Tilburg) and Teylers Museum (Haarlem). She is a recipient of the AKF (Amsterdam Fonds voor de Kunst) project grants (2017) and the Mondriaan Fonds Werkbijdrage Jong Talent (Stipendium for Emerging Artists 2018 - 2019). Since 2018, she has been a programming committee member of puntWG, an artist-run project space in Amsterdam. 
01BIXIA BIXIA: POM POM NECK PIECE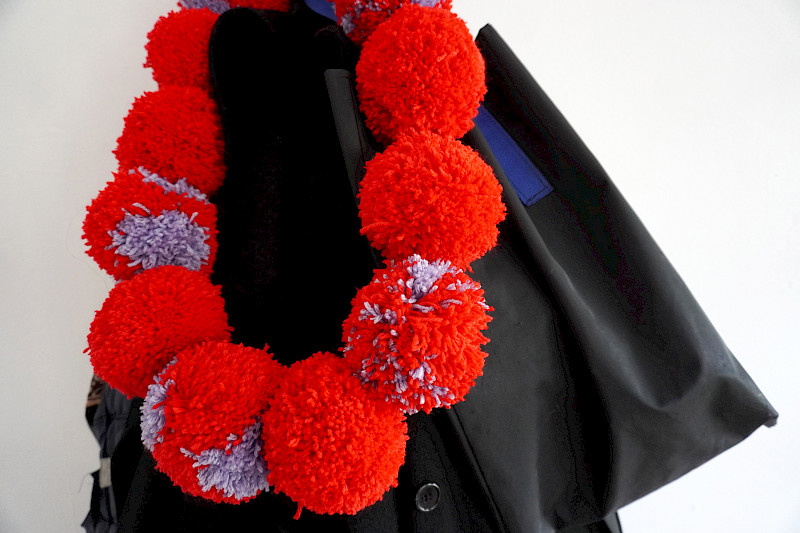 wool
Price 350 €
Handmade woolen pom-pom necklace inspired by the Iu Mien
02BIXIA BIXIA: PRINT #1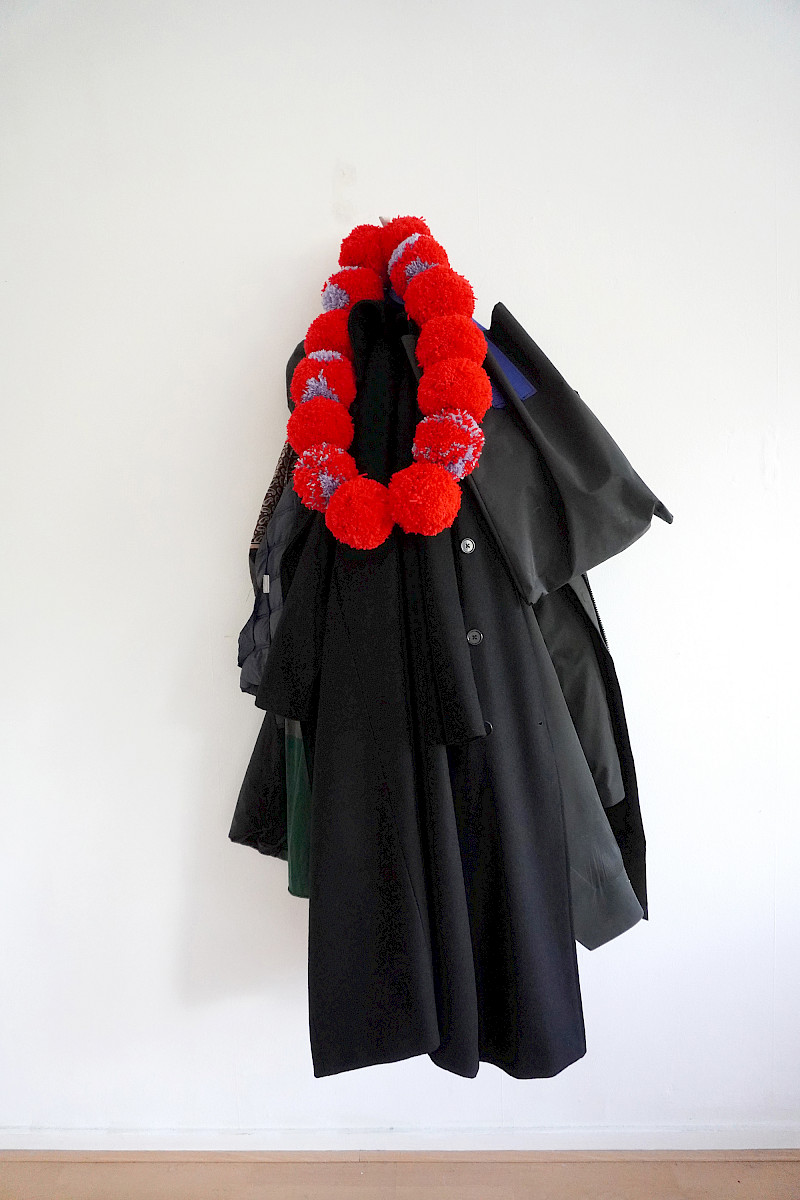 A1
Price 50 €
Edition of 10 A1 Lazerjet Print in full colour
-Signed with my personalised Chinese name stamp